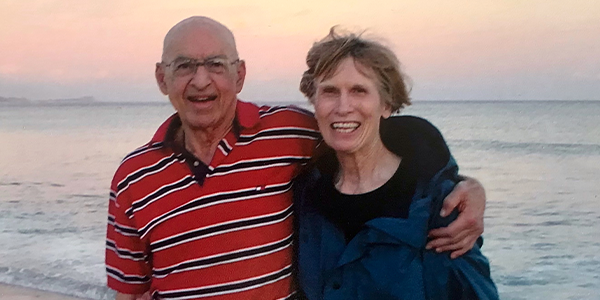 Erwin Mooradian, Master of Divinity '55, and Marilyn Mooradian supported Fuller scholarships for over 35 years. Read their story below.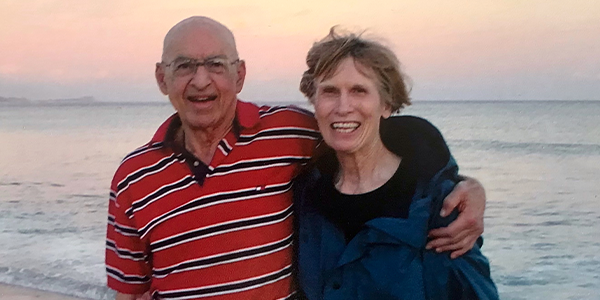 For more than thirty-five years, Erwin and Marilyn Mooradian supported the Charles E. Fuller Scholarship fund for students in Fuller's School of Intercultural Studies. The Mooradians' lifetime commitment to this fund allowed hundreds of Fuller students to complete their education and move on to serve in God's ministries all over the world.
This strong legacy of philanthropy will continue with an extraordinary bequest from the Mooradians. Received in December, 2020, this remarkable gift of over $2 million establishes The Erwin and Marilyn Mooradian Memorial Scholarship Fund. It will continue their steadfast commitment to the education of future Christian leaders, helping Fuller students finish their studies without the burden of debt and go on to impact the world. A portion of the gift will also support the Dr. Paul E. Pierson Chair in World Christianity, which honors the Dean Emeritus of the School of Intercultural Studies (SIS).
Erwin and Marilyn embodied the American dream. He was the son of Armenian immigrants from eastern Turkey; her parents were Swedish-American. Erwin graduated from Fuller in 1955 with a Master of Divinity. His time at the seminary was the beginning of their call to service. They found great joy in helping others. As active members of Bel Air Presbyterian Church in California, they counseled, mentored, and ministered to countless people in need. Erwin served on many boards of organizations committed to ministry, education, and development.
Through their generosity with this bequest, their lives of service will continue to bless and benefit Fuller's students and scholars of tomorrow.